Who are we? Meet our Medical Team:
Our medical team (Endoscopy and Functional Digestive Tests Unit of Teknon Medical Centre) – was the first to introduce the intragastric balloon into Spain.
Since then we have performed this technique in many patients.
We have contributed to improving the techniques for inserting and removing it and designed a follow-up protocol for the first 24-72 hours. This makes our hospital one of the centres with the lowest number of balloon rejections (2%). In acknowledgement of this experience, we have taken part in many congresses and meetings such as the Round Table at the XXV National Surgery Congress in November 2004 in Madrid, the XX Congress of the Spanish Cosmetic Medicine Society in Barcelona in February 2005, the VIII Congress of the Spanish Obesity Surgery Society held in Vigo in September 2005 and the I Course in Plastic and Cosmetic Surgery on Obesity-Post-Bariatric Surgery at Teknon Medical Centre in February 2006.
If the average weight loss in our patients was 14.5 kg in 6 months in the first results presented at the American Digestive Congress in Chicago in 2002 (DDW), during the study we presented at the I Congress of the Spanish Federation of Nutrition, Food and Dietetic Societies in 2006 that figure was an average of 18.5 kg in six months. In the case of the latest balloons we have removed, we reached an average weight loss of around 20-22 kg.
We are also the first team in Spain to treat obesity with the POSE Method and the first medical team to publish an international medical study on the results of this technique in terms of weight loss.
MEDICAL TEAM
Dr.Jorge Carlos Espinós Pérez
Digestive Tract Specialist
Dr. Jorge Carlos Espinós Pérez has a degree in Medicine and specialises in the Digestive Tract, a field which he studied at the Santa Creu y Sant Pau Hospital (Barcelona). He has 1 year of specialisation in therapeutic endoscopy at WellesleyHospital (TorontoUniversity).
He is the Coordinator of the Endoscopy Unit and functional tests at Teknon Medical Centre and Head of the Endoscopy Section of the Mutual Hospital of Terrassa.
He has a scholarship from the Catalan Government (Ciri Scholarship) for developing therapeutic endoscopy techniques and won the Wilson–Cook endoscopy prize in 1988. He is an advisor to the Official College of Physicians of Barcelona in relation to Endoscopy and the Digestive Tract.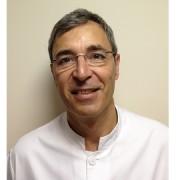 Dr.Jesús Turró Homedes
Digestive endoscopy specialist.
Dr. Jesús Turró Homedes has a Medicine degree from the Medicine Department of Barcelona Autonomous University (1979). He specialises in digestive endoscopy and has performed more than 100,000 examinations.
He specialises in paediatric and therapeutic endoscopy.
He has been a Member of the Digestive Endoscopy Unit of Teknon Medical Centre since it was first set up. Between 1980 and 1983 he was a member of the General and Digestive Tract Surgery Service of the Red Cross Hospital in Barcelona.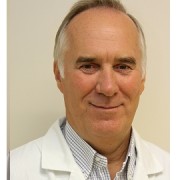 Dr.Alfredo Mata
He is a qualified medical surgeon by Luis Razetti College of Medicine, Central University of Venezuela (Caracas). These medical surgeon qualifications have been certified in accordance with the Spanish Degree in Medicine and Surgery.
He is a Doctor in Medicine by the Central University of Barcelona (Clinical Hospital) with the mark Excellent Cum Laude.
He was trained as a specialist in therapeutic endoscopy at the Gastroenterology Service and the Digestive Endoscopy and Functional Digestive Test Unit of the Institute of Digestive Diseases at the Clinical Hospital of Barcelona (Barcelona University) and at the Endoscopy and Functional Digestive Tests Unit of Teknon Medical Centre.
He has presented many studies and reports at national and international congresses as the main author. His main fields of research are the Endoscopic Capsule and Double Balloon Enteroscopy.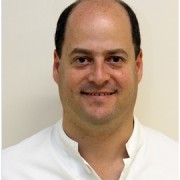 Dr. Román Turró
Digestive endoscopy specialist.
He specialises in digestive endoscopy and in the endoscopic treatment of obesity.
He is a USGI Consultant Physician (POSE Method) and an International Trainer in POSE.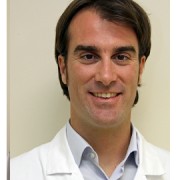 Dra. Mónica Prat
Dr. Mónica Prat has a degree in Medicine and Surgery from BarcelonaUniversity and specialises in Psychiatry. She spent part of her professional career as an Internal Resident Doctor in Psychiatry at Vall d´' Hebron University Hospital.
She has published several articles and communications at national and international congresses on different topics related to Psychiatry and Mental Health.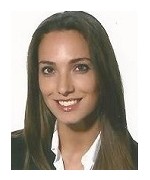 Sonia Oliva
She has a degree in Psychology from the BasqueUniversity in Donostia. She studied a postgraduate course in Brief Strategic Therapy at GironaUniversity and complementary training as a Gestalt and Homeopathic Therapist.
She current works as a psychologist in the endoscopy service of Teknon Medical Centre and specialises in the field of intragastric balloon and POSE patients in which she offers patients with strategies and tools to resolve their weight loss problems.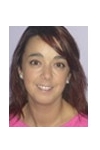 Marta Lasaosa
She works as a clerk in the endoscopy department of  Centro Médico Teknon.